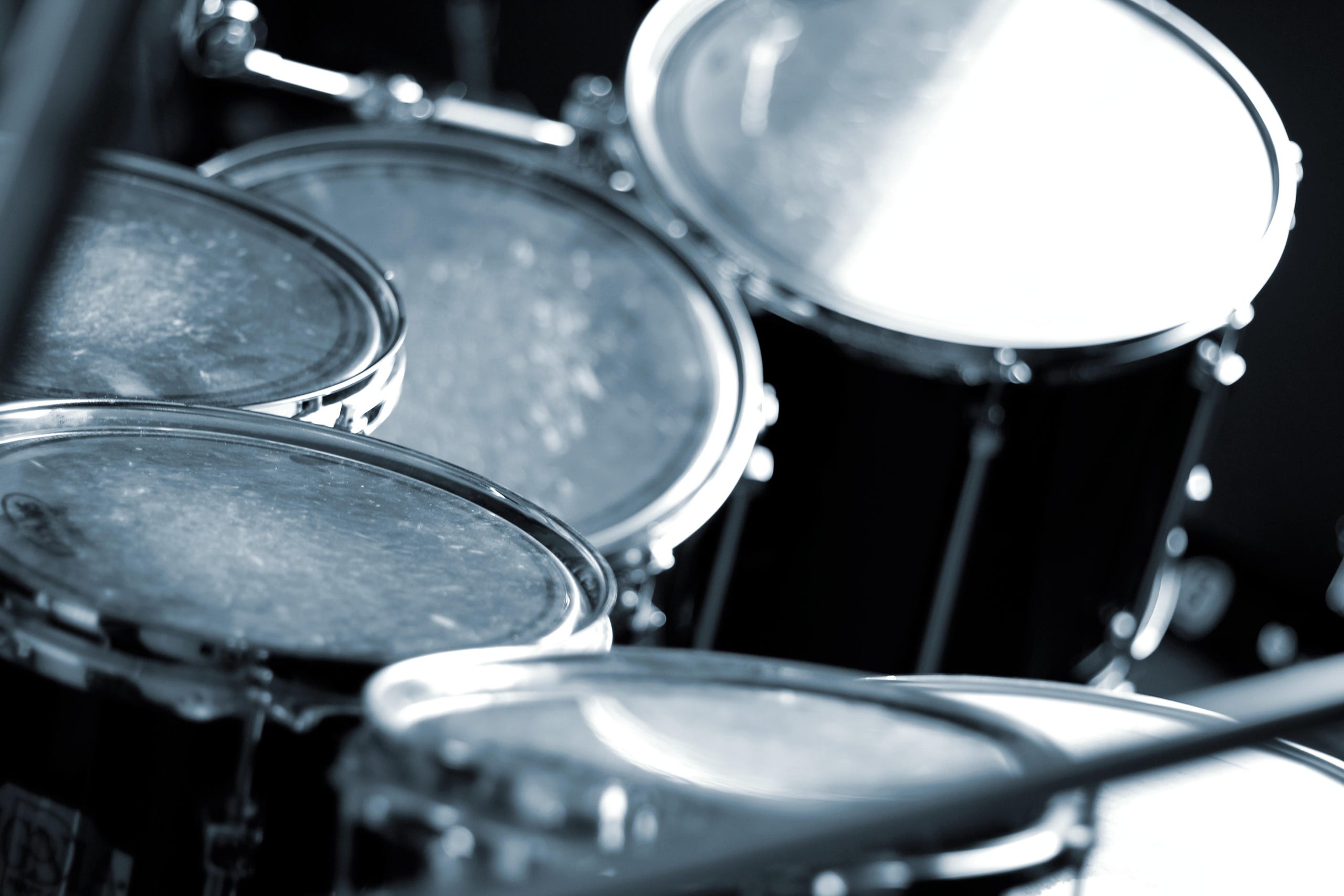 When I was 6 years old, I already dreamt of hitting on such a nice kit.
But I had to wait a little while longer. First I beat on down comforters with sticks I had found in our backyard; but Mom wasn't too thrilled about it and the comforters were soon destroyed.
In 1990, I headed out to Hollywood to study at PIT (Musicians Institute) to finally add some technique to my wild banging. The plan was to stay 1 year and then I met my first wife who was from San Francisco and it turned out to be a 14 year stay. Some of the CD productions you find on this website originated during that time: Dreamland, Stoned Romeos, Chromata and more.
I returned to my home town Hamburg, Germany in 2004 and
founded my own studio and record label, SOLID ROCK MUSIC in 2008.
I currently drum and work in several bands but also write and produce together with my good friends from California via Internet. We find it a very creative way of writing and recording music despite being thousands of miles apart.

As you can imagine, Covid-19 has kept my bands and I from rehearsing & playing live in 2020. We have finally started writing and producing again to be ready to hit the stages as soon as allowed.
I am very much looking forward to that time and I will keep you posted at this website.